Raising Student Achievement Conference, December 13 & 14, 2021, Schaumburg Renaissance Convention Center- Early bird registration ends October 18th! Visit rsac.iarss.org to see an overview of over 150+ breakout sessions! Register today at bit.ly/RSAC21reg #RSAC21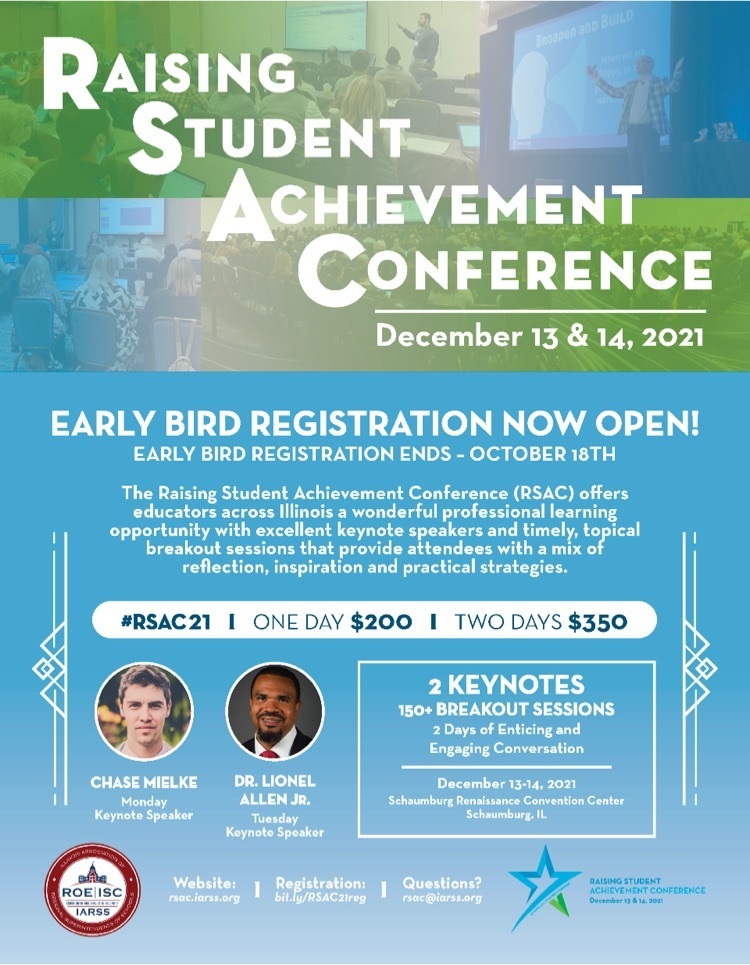 Last chance to register for the Introduction to Restorative Practices training with Kevin Jones and Keyria Rodgers! Starts this Wednesday at noon at the Salvation Army. Must register in advance at
www.bit.ly/IntroRP39
or call 217-872-3725. Registration closes on Tuesday.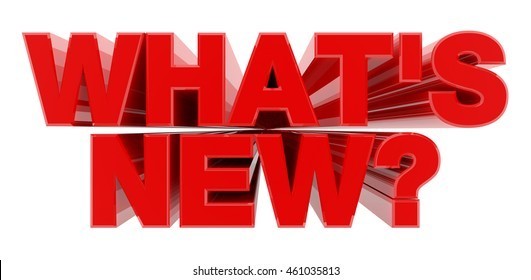 Attention community leaders and educators! We are excited to bring Kevin Jones and Keyria Rodgers, both leaders in restorative practices, to the Decatur Salvation Army for 3 days in September for community trainings. Register today at
www.bit.ly/IntroRP39
or call 217-872-3725.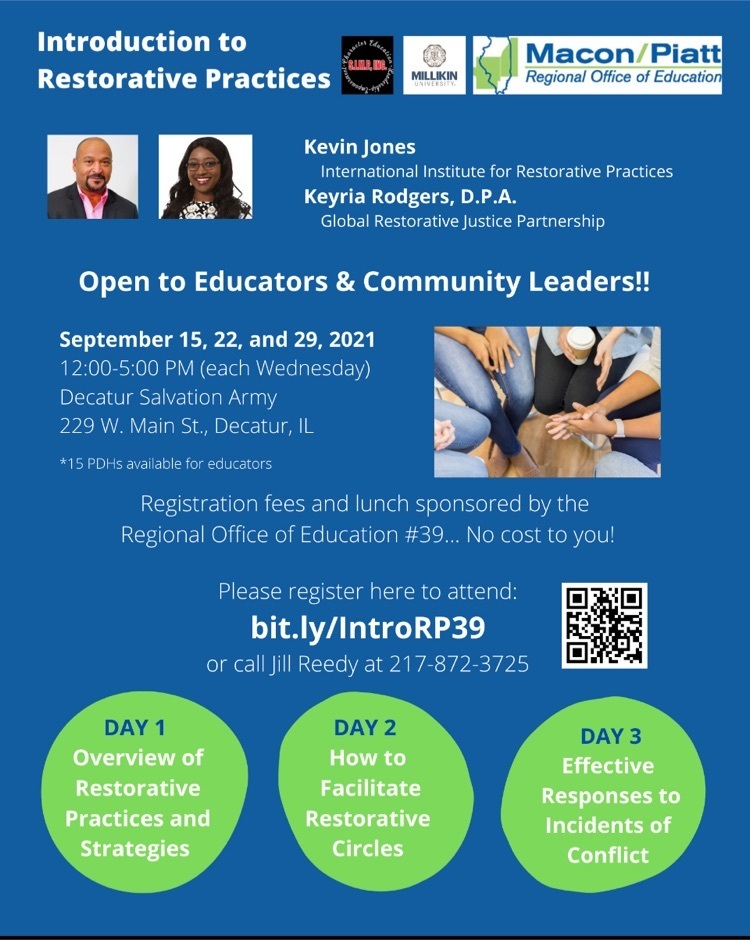 Gov. Pritzker signed Public Act 102-0537 into law to extend the post-retirement limits for retirees until June 30, 2023. Retired members may teach for 120 days or 600 hours during a school year without negatively affecting their retirement benefits.

Do you have a Bachelor's degree in French or are native French speaking? If so, we need YOU! Please contact Dee Williams at
dwilliams@roe39.k12.il.us
for more information.

ROE39 is looking for Substitute Teachers! If you have a Bachelors' degree, click on the link below for more information:
https://bit.ly/37WQOWK

A great day with assistant principals and leaders from East Aurora District 131 focused on mindful leadership!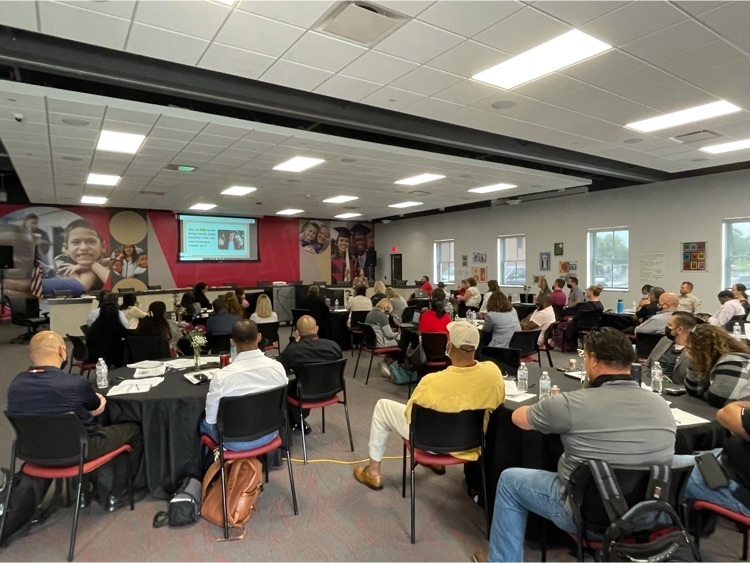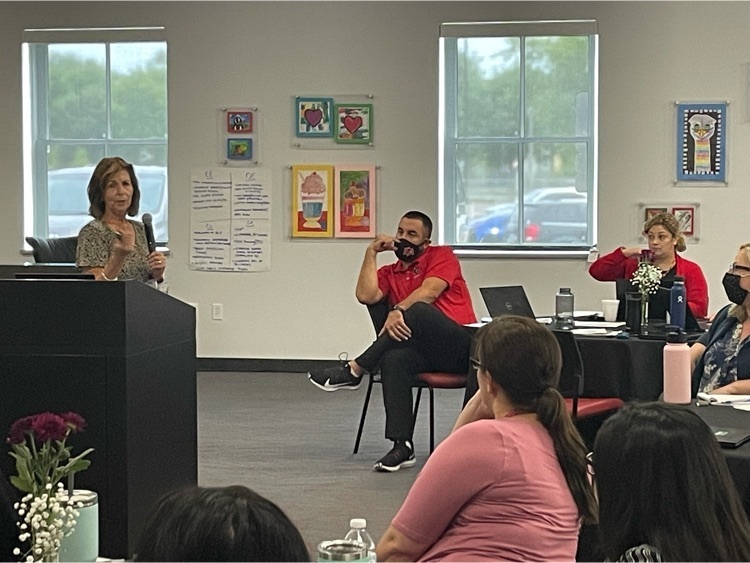 Interested in becoming certified as a teacher or school support personnel? ISBE has implemented brand new Short Term Approvals enabling new opportunities. Click
https://bit.ly/2VMgwuc
for more information on Pathways to Licensure or contact Dee Williams at ROE39.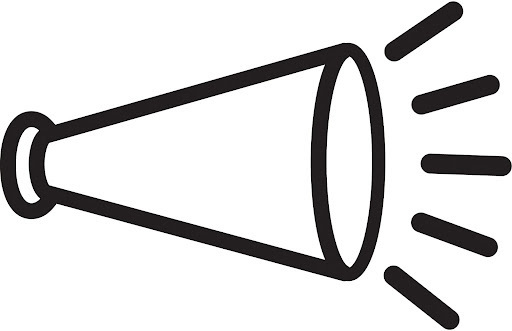 The YMCA's Backpack Attack is happening now until noon!

Please join us for a 3-day Introduction to Restorative Practices training in September at the Decatur Salvation Army. This is open to educators and community leaders… anyone wanting to be a part of creating a safe and healthy community! Register at bit.ly/IntroRP39.

"From Surviving to Thriving"#edleadersmatter The Macon & Piatt County Administrators gather for the back-to-school breakfast sponsored by ROE #39. Thank you #R3 #simpinc #kevinjones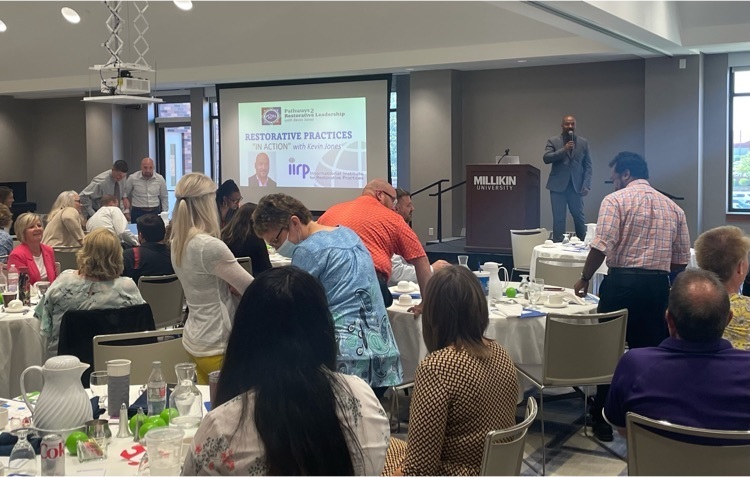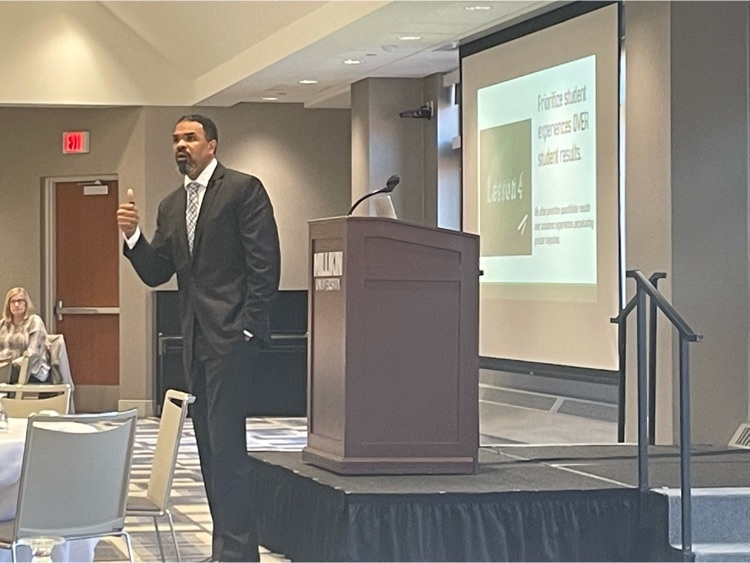 MCFB Foundation Fundraiser Snag these freezer meals for time-saving meal planning!

We are lucky to have Jill Reedy as a part of our team, said Matt Snyder, Macon-Piatt Regional Superintendent of Schools. Jill recently participated in Cycle Across Illinois. We are SO proud of you Jill!
https://bit.ly/3iwZcB9
#jilllreedy #cycleacrossillinois

Registration -palooza at Richland Community College! OPEN TO NEW & CURRENT STUDENTS!
www.richland.edu